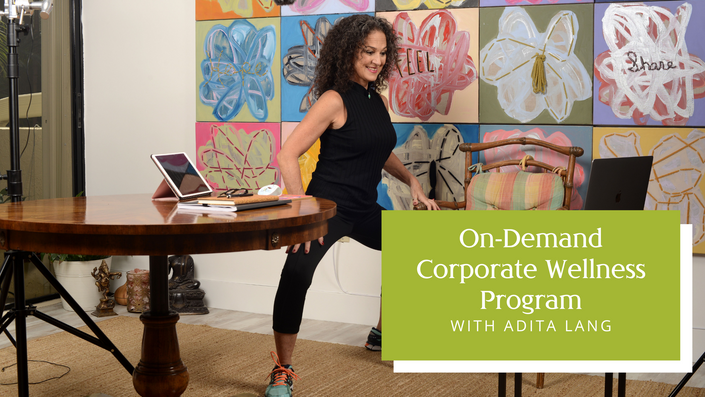 On-Demand Corporate Wellness Program
Providing Your Workforce With the Tools to Living a Healthy Life
Corporate wellness is the key to providing your workforce with the tools to combat stress, increase productivity, and enhance their health and wellbeing.
Virtual Corporate Wellness is a cost-effective way of providing quality monthly content to your employees, throughout the year.
View Curriculum:
January's Focus: New Years Resolutions Exercise Classes and Lecture
February Focus: Cancer Prevention Lunch & Learn
March's Focus: Nutrition Month 5 Stretch and Learns
April's Focus: Stress Awareness 5 Strech and Learns
May's Focus: Women's Health Lunch & Learn
June's Focus: Men's Health Lunch & Learn
July's Focus: Ergonomics Lunch & Learn
August's Focus: Summer Fun Exercise Classes
September's Focus: Healthy Aging 5 Stretch and Learns
October's Focus: Mental Health Lunch & Learn
November's Focus: Diabetes Awareness Lunch & Learn
December's Focus: Holiday Eating Exercise Classes
I am sure you are well aware of the statistics, but here are a few just to highlight the benefits of a yearly program:
According to the Centers for Disease Control and Prevention (CDC), the majority of today's chronic diseases can be prevented altogether or better managed. The CDC estimates that 80% of heart disease and stroke, 80% of type 2 diabetes, and 40% of cancer could be prevented if Americans would stop smoking, start eating healthy, and exercise most days of the week.

Additionally, the 17th Annual Towers Watson National Business Group on Health, states that companies spent an average of $11,000 per employee on healthcare in 2011, and the past six years have seen a leveling of the increase in healthcare expenditures to about six percent per year. A lack of participation in employer-sponsored health promotion programs is a common problem in the U.S primarily because of insufficient education available for the participants.

In helping employees become more physically active, companies hope to help their bottom line and see a return on their investment (ROI). Current research from the Harvard School of Public Health measured the ROI of wellness programs over a three-year period of time to be $6 for every $1 invested. This means, that for every dollar an employer invests into their comprehensive wellness program, they can expect to see about $3.27 return on healthcare costs, and $2.73 return on productivity. The key here is to teach employees how to eat right, exercise for their specific needs, and about the array of benefits available from living a healthy life so that they can reap even more benefits from their current program.
Virtual Corporate Wellness will provide programming that can be viewed at any time, repeated if needed, and shared with any number of employees. The yearly programs include the following:
Lunch and Learn - This one-hour class provides topics ranging from disease prevention, stress reduction, nutrition, ergonomics, and much more
Stretch and Learn - This 15-minute work break, will provide a full week of classes that incorporate desk stretches and healthy tips.
Exercise and Mindfulness Classes - This 30-minute or one-hour class helps to reduce stress, teaches proper exercise form and technique, and provides an array of programs to encourage participants to sample something new.
Your Instructor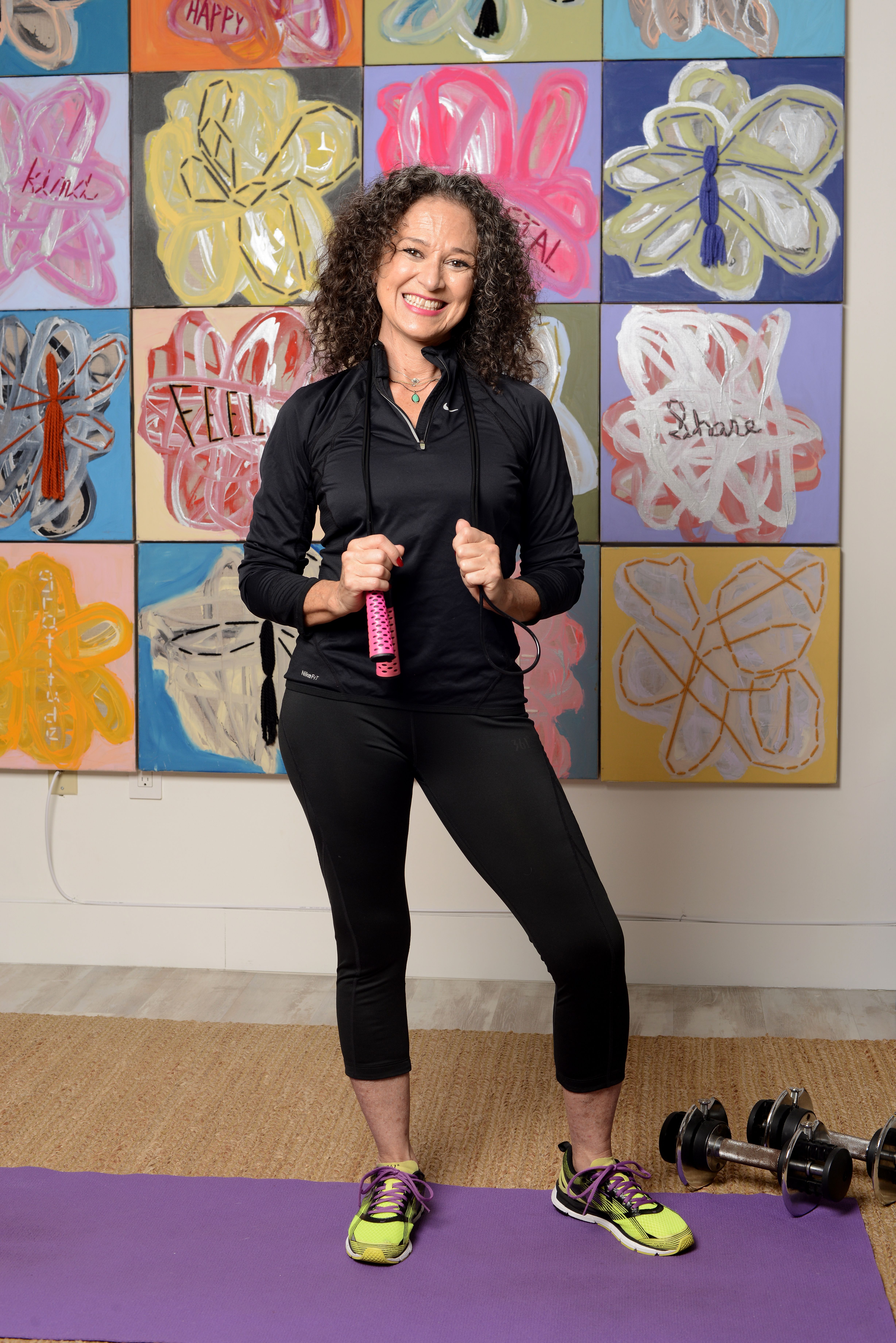 Adita Yrizarry-Lang brings over 40 years of experience as a multi-nationally recognized health educator, lifestyle coach specializing in fitness program development, restorative and corrective fitness, adult and child nutrition, and mind body disciplines. She is an accredited virtual speaker with the eSpeakers. Adita has authored two books, "SuperPowers, A Busy Woman's Guide to Health and Happiness" and "SuperPowers of The Family Kitchen". Adita holds a BS in Holistic Nutrition, is a Lv3 Holistic Lifestyle Coach through the Chek Institute, and has been accredited by several internationally respected organizations, including NASM, ACE, AFAA, and the University of Miami. She is a faculty member for The International Sports Conditioning Association, ACE, and AFAA. Additionally, she is the developer of "Nutritional Brilliance"; a program dedicated to promoting children's nutrition for overall health, brain development, and enhanced immunity. She reaches out to her followers through her blog posts, Instagram, Facebook, YouTube and cooking demonstrations with such partners as Bump Club and Beyond. Lifestyle and health are a way of life and her goal is to impact as many individuals as she can for maximum health and longevity! Visit her at www.AditaLang.com

Course Curriculum
January - New Years Resolutions
Available in days
days after you enroll
February - Cancer Prevention
Available in days
days after you enroll
March - Nutrition Month
Available in days
days after you enroll
Frequently Asked Questions
How many employees can attend the classes?
This program has been designed as a digital course. This enables the company to share with as many employees as they have in their organization.
How many times can the programs be revisited?
During the year, the past months programs can be revisited as many times as needed.
Do my employees need a computer to view the programs?
Not at all, they can use their phones or tablets as well. For Apple users, they can download the TEACHABLE app so that they can view their classes easily from their devise.
Virtual Corporate Wellness is the ideal program to help inspire your employees and their families
to live healthy and invigorating lives!