Are you ready to make your Family Kitchen the epicenter of your families nutrition?

"You are growing an adult from scratch!" Let's grow the next SuperHeros of health and create healthy kids, that turn into healthy adults.
As a mother of two, I know that mealtime can lead to stress, and it shouldn't.
The family kitchen should be a place of nourishment and fun. Creating tasty, easy meals is the name of the game.
This program is designed to leave you with tips and tricks to make feeding the troops the easiest part of your day, 20–30-minute tops.

You and I will meet for 4-Weeks
During this time, you will have me as your coach for questions, guidance, and help.
We will break down the principals of healthy meal planning.
Understand the needs of your children and family members.
And create a system to your kitchen, to make mealtime as easy as possible.
One more thing...for the picky eater, the tippy tummy, and the not so agreeable little one, we will create a plan of action to take the stress out of the kitchen and replace it with health and happiness!
Please don't let this overwhelm you, once our time together is done, you will still have access to me, and you will still have all of this great content as your resource for success. I will always be here for back-up support, remember that!!


With your bundle of goodies, you will receive:
SuperPowers of the Family Kitchen book and video recipes. This is your reference book to unravel common myths, understand food planning, and create a stress-free kitchen.
Nutritional Brilliance Introduction. Here is a live presentation with parents, just like you. Listening to their challenges will assure you that you are not alone. We all go through this; it's about incorporating the right techniques to help our children thrive.
Nutritional Brilliance, Full Course. Here is where I give you everything, and I mean everything, to succeed in your family kitchen.
You'll learn easy-to-make recipes. From pancakes to sandwich wraps, and a few dinner-time favorites.
Create a meal-plan for a variety of taste buds.
Learn about several misconceptions that have made mealtime complicated.
Get your kids enjoying their meals.
No more bathroom aggravations and tummy complaints.
And level-out your kid's energy to stay motivated and focused in school.
By the time we are done, you will understand...
Basic Nutrition as it applies to your children and their health, development, and temperament.
Break-down common Myths and Misconceptions that make mealtime even crazier.
Various food challenges from health, allergies, intolerances, and more.
How to create a family food plan that works for everyone.
Kid-friendly recipes.
Meal Prep ideas to make the kitchen easier to navigate.
and so much more.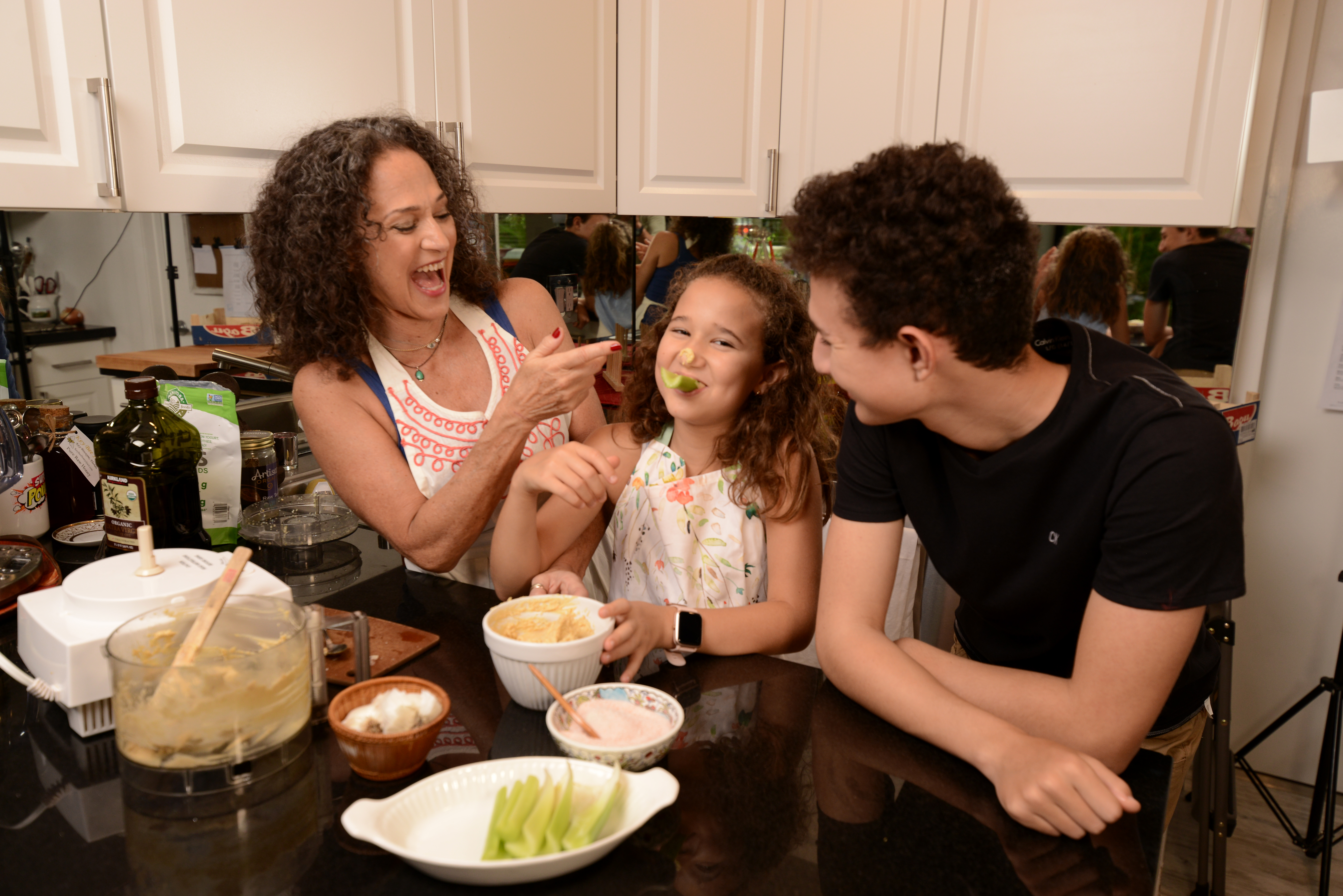 Hi! I'm Adita
As a parent of two, mealtime can get crazy. The thing is, I wasn't willing to compromise nutrition for "quick and easy".
My goal was to cook with as many healthy ingredients as possible, but on "stealth mode" so nobody became the wiser.
I snuck it in any way I could, sometimes a meal was a frozen fruit pop, not because I was lazy, but because it was filled with vegetables, fruits, and plant-based protein. Protein and vegetables became my mantra, and the SuperHeros of health became my kids!!

Life is way too short to have a cranky kitchen, having fun in the kitchen has made mealtime easier, picky eating be gone, and stomach issues a thing of the past.
We are creating our children's nutritional foundation, let's make it stronger and more powerful than any Marvel Superhero you know!!
Are you ready to have fun in the kitchen?




Frequently Asked Questions
Do I still have access to all of the courses and recipes after the 4-Week Program is over?
Yes, you now own all of this course content, and can review, re-watch, and enjoy for years to come.
Is there an easier way for me to view my content on mobile devises?
Yes, for IOS devises, go to your app store and look for the TEACHABLE app. Log into the app, with the same credentials you use here for your account, and you will find all of your content on the app.
What do I do, if I am still having challenges in the kitchen?
Reach out to me directly, and I will guide you the best I can. We are in this together and I am here to help.